ABOUT BRYAN STRATTON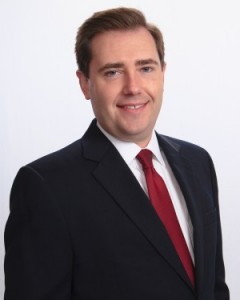 Bryan is an experienced and dedicated attorney with expertise in a number of legal fields.
Bryan earned a Bachelor's Degree in Business Administration from the University of Oklahoma in 2002. In 2006, he finished his Juris Doctor degree from Oklahoma City University, and opened his own legal practice in 2007. Since then, he has helped clients from every walk of life with their legal problems.
In terms of legal certifications, Bryan is:
A member of the Oklahoma Bar Association, the Canadian County Bar Association, the Chickasaw Bar Association, and the Cheyenne and Arapaho Bar Association, allowing him to practice law throughout the state of Oklahoma and on Chickasaw, Cheyenne, and Arapaho tribal land.
A member of the Western District of Oklahoma's U.S. District Court, giving him the ability to represent clients in federal cases.
Part of the Federalist Society, an organization of legal professionals and students devoted to the principles of the Constitution and to legal reform.
Bryan Stratton is a devoted husband and father. He enjoys spending time with his family, volunteering with his church, traveling, and coaching soccer.